The "Glacier" Suite Rates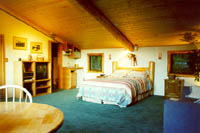 * $125. per night (2 or more nights),
* $145. per night (1-night stay)
* Holiday rates (December 20 - January 2): $145 per night; 2-night minimum.
* Rates are based upon Double Occupancy.
* State and local taxes 10.2%
---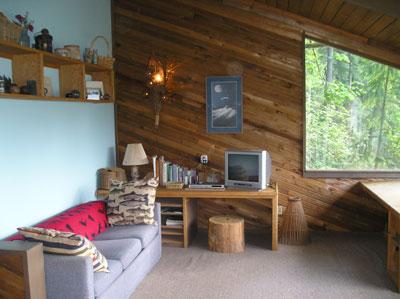 The "Alpenglow" Suite Rates
* $125. per night (2 or more nights),
* $145. per night (1-night stay)
* Holiday rates (December 20 - January 2): $145 per night; 2-night minimum.
* Rates are based upon Double Occupancy.
* State and local taxes 10.2%
---
The "Retreat" Rates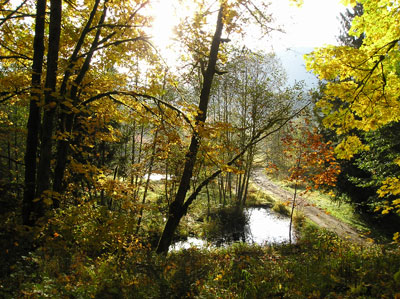 * $115. per night (2 or more nights),
* $125. per night (1-night stay)
* Holiday rates (December 20 - January 2): $145 per night; 2-night minimum.
* Rates are based upon Double Occupancy.
* State and local taxes 10.2%
---
If you have questions, do call or write, and it is always helpful to peruse a few of the more than 1,000 customer reviews from our guest books, at: Customer Guest Book Reviews.
---
The Glacier Suites comprise separate units. Do specify which unit you are choosing when making a reservation. Sorry no smoking or pets in the rooms.
---
Reservations and Deposits
Reservations are requested in advance via phone (360.599.2927), and e-mail: lodging@mt-baker.com
We will request a credit card to make and hold a reservation. Cash or check upon arrival. When a deposit is made in advance, a full refund will be provided if a cancellation is made 14 days in advance.
---
Check In - Check Out
Check In at 4:00 p.m. - Check Out at 12 Noon.
It can be helpful if you inform us of your approximate time of arrival.